Pope Francis and the second part of Laudato Si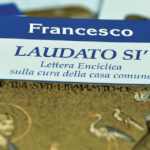 Last week, Pope Francis surprisingly announced that he is writing a second part of Laudato Si' to bring it up to date with current issues. Subsequently, the Holy See Press Office specified that it was a further environmental update on problems. It is interesting news because it says something about this pontificate.
First of all, it speaks to the pragmatism of Pope Francis. It is well known that the Pope wrote Laudato Si to respond to a need and a request that arose above all in the political sphere, and he did so quickly so that this encyclical was ready by COP 25 in Paris. It wasn't just a matter of attention to environmental issues. If we recall, Benedict XVI was called "the green Pope" precisely because of his ecological awareness. The Season of Creation, which begins on 1 September, was born from an idea of the Patriarch of Constantinople, Bartholomew I, and found rapid acceptance in the Catholic world with John Paul II.
It is enough to scroll through the Social Doctrine of the Church, the compendium published in 2004, to realize that the Catholic Church's attention to creation and the care of creation is not new. Indeed, it had always been part of social doctrine in the context of what Paul VI defined as "integral human development."
However, this current matter is different. Can an encyclical be defined only on a contingent situation or a specific theme? Can the environment be the subject of a papal document that does not consider integral human development? No, it can not. Laudato Si is not an ecological encyclical but an encyclical that seeks to look at the Social Doctrine overall. It is the approach of the integral human ecology. This is not a new approach because it was first carried out in previous pontificates.
So, was an encyclical focused on the topic needed? It was useful because it allowed the Holy See to enter the debate, so much so that the encyclical circulated among UN officials before Pope Francis' visit in 2015. In short, it was a practical necessity, a desire to respond to a challenge in the spotlight of public opinion.
This pragmatism of Pope Francis, however, has its limits. Responding to a contingent challenge, the encyclical immediately appeared to have structural limitations. Putting aside the questions of the Church's social doctrine, the data that was used was, in fact, data that would no longer be valid in a few years. The narrative of the United Nations Sustainable Development Goals had entered the Church.
However, the United Nations changes the Sustainable Development Goals every number of years because they are based precisely on political decisions and data concerning the current situation. Furthermore, they are sometimes influenced by ideology. It is what Pope Francis denounces as ideological colonization. So, there is the paradox of a Pope who attacks ideological colonization but simultaneously uses some narratives of ideological colonization as authentic and valid.
An almost cynical pragmatism allows the Church to be the center of the debate but prevents the Church from being truly "different" in the discussion. After Laudato Si, dioceses and ecclesiastical structures and others rushed to show attention to creation. The demonstration is practical: there are continuous reports of dioceses or local churches that start a project with zero environmental impact, install solar panels, and dedicate themselves to renewable energy, highlighting the need to stop using fossil fuels. Is this the integral ecology of which the social doctrine speaks, or is it only a tiny practical part, to be assessed with the criteria of discernment?
Here, we arrive at the second fact: Pope Francis is pragmatic and uses his magisterium to respond to the challenges of the here and now. The outgoing Church, after all, is a field hospital Church, that is, a Church that responds to problems when they arise and how they arises. It is a Church in a state of emergency. However, the crisis does not allow planning for the future.
The real question is whether we deal with an emergency like this just because it is an emergency or because planning for the future seems too complicated to manage. Pope Francis established that realities are more significant than ideas in Evangelii Gaudium, and Laudato Si is a practical example of this assumption.
The problem is, however, that an encyclical should have a universal value. It is true that the popes, in the past, have used encyclicals to respond to concrete situations. Pius XII wrote three encyclicals on the persecution of Christians in China, and two dedicated to the problem of Cardinal Mindszenty in Hungary. They were encyclicals that contained lively protests but which, re-read today, fit into a universal principle of freedom of the Church. In short, a vision of the world made these encyclicals, born as responses to concrete situations, have universal validity.
However, writing a second part of Laudato Si means admitting that Laudato Si was an encyclical that responded only to the present time, which did not give a vision of the world that was also valid for the future. Perhaps, once one have read Laudato Si bis, all this fear will be dispelled. For now, however, it remains vital that the Pope has written an incomplete encyclical and that its completion will only link it to today without providing a universal vision.
Let it be said without misunderstandings: Pope Francis has his universal vision of things and probably has a precise plan for the Church. But this plan is precisely to look at concrete reality and be there where the world is today. The goal is to offer perspective, not to evangelize.
From there come the decontextualized sentences, the colorful expressions which, however, remain generic and do not seem to have a concrete explanation (such as "angelic purisms" or "totalitarianism of the relative," or "ethicalisms without goodness," up to the current "backwardism"), and a general decision never to respond directly to questions in which a clear position must be taken, as can be seen from the many press conferences on the plane.
However, the Pope has a precise vision of government, an even rude way of making decisions, and an ability to enter situations with a straight leg so that his perspective is the only one followed. Pope Francis wants a model of the Church in his image. He wants this model to be understood. To do this, he also needs a vote of sympathy. And so, this nod to the secular world leads to documents like Laudato Si, or what could be a sequel to it. Maybe in this way, the Church can impact the world. But there is also the opposite risk, namely that having nothing new to say, the Church will be condemned to irrelevance.
The publication of Laudato Si bis will clarify which of the two paths will be taken.